Elevate Your Event with Premium Seating: Rent Tables and Chairs from Jump Monkey's Party Rentals
Welcome to the ultimate destination to rent tables and chairs in Houston, Texas! At Jump Monkey's Party Rentals, we understand the significance of creating the perfect ambiance for your special occasions Houston Texas. Whether you are planning a wedding reception, corporate event, birthday party, or any other gathering, our extensive range of tables and chairs will cater to your unique needs. Our commitment to quality, style, and affordability sets us apart as the go-to source to rent tables and chairs in Houston.
Do not forget to check out all our rental options to help bring your event to the next level. At Jump Monkey's Party Rentals, we carry a full line of party rentals that is sure to satisfy all your event needs. No matter if you are looking for bounce houses, water slides, games, or concessions, we have you covered.
Folding Chair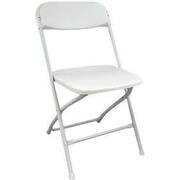 Table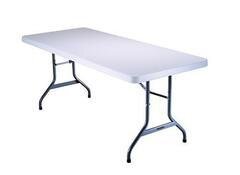 20x20 High Peak Tent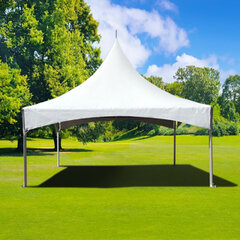 Checkout Our Premium Table Rentals Houston
When it comes to hosting a successful event, the right table can make all the difference. Our selection boasts a wide variety of table rentals Houston, designed to accommodate different event styles and sizes. From elegant round table rentals in Houston that encourage conversation to spacious rectangular tables perfect for banquet-style setups, our options are tailored to your preferences. We rent banquet tables, round tables, event tables, and rectangular tables.
Combine Comfort and Style with Our Chair Rentals Houston
Your guests' comfort is our priority, and our wide range of chair rentals Houston reflects that commitment. We offer a comprehensive array of chairs, from classic folding chairs that are easy to set up, to Chiavari chairs that add an air of sophistication, and even wedding chair rentals Houston. Our chairs are not just about functionality; they're integral to your event's aesthetics. No matter if you are looking for folding chairs, Chiavari chairs, event seating, or classic bar chairs, we have you covered Houston.
Choose Us When You Rent Tables and Chairs Houston
We take immense pride in the quality of every event when a customer chooses our company to rent tables and chairs Houston. Our products are carefully selected to ensure they meet the highest quality standards and are also visually appealing. Whether you are hosting an intimate gathering or a grand event, our table and chair rentals Houston are built to withstand the test of time. Jump Monkey's Party Rentals takes pride in supplying our customers with high-quality rentals, durable event furniture, and long-lasting tables and chairs for rent in Houston.
Every event has a unique theme, and we understand the importance of cohesive aesthetics. Take a look at our wide range of table and chair rentals Houston Texas, they come in various designs and colors, making it easy for you to find the perfect match for your event's theme. With our rentals, you can seamlessly integrate your desired ambiance into every aspect of your event. Whether you are looking for wedding chair rentals Houston, or kids table and chairs rental Houston, our themed event furniture, matching chairs and tables, and cohesive event design team are sure to make your party a dream come true.
Convenient, Professional, and Easy Chairs and Tables Houston Texas
Tired of the hassle of trying to rent chairs and tables Houston Texas? We strive to provide a seamless and stress-free rental experience. Our team is dedicated to assisting you at every step, from selecting the right pieces to delivering and setting up the table and chair rentals Houston Texas at your venue. We believe in combining convenience with professionalism to ensure your event preparations are smooth and efficient. Book your stress-free event rentals, convenient Houston table and chair rental and delivery, and professional setup.
How to Rent your Tables and Chairs Houston Tx
Renting our premium tables and chairs Houston Tx is a straightforward process that begins with selecting your desired pieces and ends with enjoying a beautifully set event.
Browse our Collection: Take your time exploring our extensive range of tables and chairs for rent in Houston on our website. You will find various options to suit your event's style and capacity.
Request a Quote: Once you have found your tables and chairs rental Houston, request a quote through our website or contact our friendly team directly. We will provide you with a detailed quote based on your selections and event requirements.
Confirmation and Booking: After reviewing the quote and finalizing your selections, the site will guide you through the booking process. Rest assured; your rental tables and chairs Houston Tx will be secured for your event date.
Delivery and Setup: On the big day, our team will deliver your chair and table rental Houston. Our professionals will handle the setup, ensuring everything is arranged perfectly according to your preferences.
Enjoy Your Event: With the tables and chairs expertly set up, you can focus on enjoying your event and creating unforgettable memories with your guests.
Customer Testimonials
"The table and chair rentals from [Your Company Name] transformed my event! The elegant chairs and stylish tables added a touch of sophistication that our guests truly appreciated." - [Nancy Kline]
"I was amazed by the quality of the rentals and the professionalism of the team. The entire rental process was seamless, and the setup was done to perfection." - [Abby Meaux]
Contact Us Today
Ready to elevate your event with premium table and chair rentals in Houston, Texas? Contact us today to discuss your requirements and start the journey toward creating an unforgettable event ambiance. At Jump Monkey's Party Rentals, we are dedicated to making your event dreams come true through our exceptional event rentals.
With a reputation for quality, style, and professionalism, Jump Monkey's Party Rentals is your trusted partner in bringing your event vision to life. Get in touch with us today to get started!